Juventus showing interest in breakout Bundesliga playmaker
Juventus need to sign a creative midfielder and make an upgrade in the attacking third. They were unable to sign Papu Gomez from Atalanta, while their best current playmaker, Aaron Ramsey, continues to suffer through injury issues.
It will be a key position of need in the 2021 summer transfer window, and the Bianconeri are reportedly looking in Germany for the solution.
According to Kicker (report in German), Juventus are among the teams who have expressed interest in Borussia Monchengladbach's Florian Neuhaus. The midfielder took a big step forward in 2019-2020 after being identified as a top prospect, and he is now having an exceptional season for the Foals in the Bundesliga in 2020-2021.
Borussia Dortmund, Manchester City, Liverpool, and, of course, Bayern Munich have all been linked to the 23-year-old as well.
Juventus would be better off spending that money on Rodrigo de Paul
Neuhaus would cost any interested team a cool 40 million euros, as that is his release clause. Gladbach have no reason to sell him for any less, especially with so many big clubs reportedly interested in his services.
So far this season, Neuhaus has four goals and four assists in 20 appearances, and the center midfielder has added 1.5 tackles per game and 1.8 interceptions per game. Neuhaus has done a little bit of everything for the Foals.
He has a ton of upside, but 40 million euros would be a lot of money for Juventus to spend. If they believe a sum of 40 million euros is too much for Rodrigo de Paul, then surely they would not want to spend more than that on Neuhaus. While Neuhaus is younger and more exciting, de Paul is more proven and just plain better.
Neuhaus still needs to become more consistent, especially with his decision-making. He is capable of making truly astonishing moves on the ball and scoring worldies from long distance, but he's just as likely to make a poor giveaway or cost his team badly with a youthful mistake.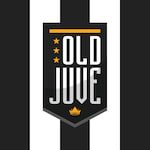 Still, he is a very talented 23-year-old and one of the best midfielders in the Bundesliga right now. Neuhaus is worth monitoring by Juventus, though it is more likely he stays in the Bundesliga, which is a league that seems to be a good fit for his skill-set. Neuhaus' defensive numbers are encouraging from a Juve perspective, but the Bianconeri would need to see more growth from him as a passer.