Juventus wisely not interested in pursuing Real Madrid attacker
Juventus could be interested in adding some playmaking to their midfield in the 2021-2022 season by signing a center attacking midfielder in the summer 2021 transfer window. The Bianconeri were previously linked with Papu Gomez this winter, but, ultimately, they could not sway Atalanta, who preferentially sent their former star to La Liga's Sevilla.
Some rumors have stated that Juve have their own eyes glued to a La Liga playmaker in Isco, who was even floated around as a possible option to replace Paulo Dybala this past summer in a swap deal. Nothing happened, of course.
In case anyone was still wondering if Juventus have interest in Isco prior to the 2021 summer window, Calciomercato.com's Fabrizio Romano clears the air on the situation (report in Italian).
The noted football insider writes that Juventus are "cold" with their interest in Isco, and he even clarified that the Bianconeri were never really interested in the Andalusian midfielder last summer in the first place.
Isco can be effective but is not ideal for Juventus
That should come as no surprise to Juventini. Isco has been an effective player in the past, but that's honestly the distant past at this point. Every time he flashes his talent, he sinks back down into obscurity again. Isco's had a difficult time convincing Zinedine Zidane, who once favored him, this season.
Isco wants out of Madrid, but who wants him "in"? Not the decision-makers in Turin, apparently, and it is better for them to seek other options. While Isco has an advantage in his technique and dribbling skill, his decision-making has never really progressed. And he may be an even less consistent option than Aaron Ramsey, whose injury woes prevent him from being a regular contributor for Juventus.
The 28-year-old should be able to find a new club this summer, but a move to Turin and a reunion with Cristiano Ronaldo appears to be off the table. Romano leaves the door open for a change in opinion on the part of the Bianconeri, but it would honestly be surprising if Juve decided they want the player. His propensity for dribbling too much and holding the ball, slowing down the play, may frustrate the club. That said, his curling shots and class on the ball are appealing, so while he has his issues, it would not necessarily be a terrible idea for Juve to give him a look.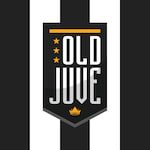 As it stands, Juventus are not interested in Isco right now, and, based on what we have seen from him in 2020-2021, that's probably for the best. Dybala is still within the ranks, after all.