Juventus News: A potentially ideal Premier League transfer for Adrien Rabiot
Juventus will most likely be in the market for a true star midfielder in the 2021 summer transfer window. They added Arthur from Barcelona in a brilliant swap move with Miralem Pjanic going the other way, and their decision to acquire Weston McKennie on loan from Schalke could also have a serious long-term benefit.
But Juve still need star power.
Adrien Rabiot is a decent player and Rodrigo Bentancur isn't bad either, but neither of them truly offer Juventus what they need in midfield. Juve thrive when they have technical quality and chance-creation in the middle of the park, and their only actual creator, Aaron Ramsey, is injured too frequently.
In order to sign someone like Houssem Aouar, Paul Pogba, or Manuel Locatelli this summer, Juventus will likely have to make some sales the other way. Rabiot has done well in some matches, but he's a prime candidate to be moved to make way for a better player.
According to a report from France Football, via Forza Juventus on Twitter, Everton manager Carlo Ancelotti is interesting in spending more than 30 million euros to sign Adrien Rabiot this summer.
Could Juventus CM Adrien Rabiot be a good fit for Everton?
We have seen Everton make some noise in the midfield market before, with their biggest acquisition being the no-risk signing of James Rodriguez from Real Madrid. The playmaker has been a quality addition to the Toffees, and we all know how well James and Ancelotti work together; they were on the same page with both Real and Bayern Munich.
Rabiot could be a great fit for the Premier League, and he was linked to Manchester United this summer before no deal took place. The former PSG man had a few good moments for Juve in the 2019-2020 season over the summer and early in the 2020-2021 campaign, but he has cooled off since then.
The 25-year-old can be a useful signing for Everton, and 30 million euros would be an excellent sum of money for Juventus to recoup. They could easily use that money to fuel a bigger midfield signing. Locatelli and Aouar won't be that much cheaper than Pogba, so the 30 million would go a long way in helping Juve sign a true building block in the midfield who can create chances for perennial Capocannoniere candidate Cristiano Ronaldo.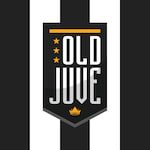 We'll have to see if Ancelotti really is that interested in Rabiot, who could leave in the summer for the right offer.