Juventus: Shining a light on Juan Cuadrado's production so far this season
Juventus have been without right back Juan Cuadrado recently due to an injury, so this is an opportune time to look at the statistics and dig into what Cuadrado has contributed and how much he has been missed this season.
Aside from a brief period of time with Chelsea, Cuadrado has been a Serie A player since 2009-2010 when he started out with Udinese. Although he had one season with 11 goals for Fiorentina early in the 2010's, he has mostly been a provider and a two-way wide man who converted into a fullback role later in his career.
At Juventus, Cuadrado can play further up the formation, but he is usually used as a right back in a 4-3-3 or 4-4-2 formation. Despite being a defensive player in the formation, his role is still attacking. You'll often see him getting up the pitch, and he already has 10 assists this season in all competitions despite the missed time due to injury.
Cuadrado is a highly-technical player and is extremely intelligent when it comes to reading the game on the ball. He knows how to work one-twos on the right, and his combination play gives him time to receive the ball in an area where he has space to cross. But it also gives a forward time to see that he is about to cross, and then he can pick out the run. That's what makes Cuadrado so much better at finding Cristiano Ronaldo than his teammates.
Juan Cuadrado is among Juventus' defensive leaders, too
So far this season, Cuadrado is averaging 1.6 key passes per game and 1.4 dribbles completed per game, according to WhoScored.com. That means Cuadrado ranks fourth in both statistics, which is excellent for a right back.
Because he is a right back, Cuadrado has to be adept in defense. He is often so high up the pitch that it may seem like he would be a liability in defense, but that's not actually the case. If he gets caught out, it's more because someone else should have been covering for him. In general, Cuadrado does a great job of balancing both sides of his game, and he is just as adept in the tackle as he is on the ball.
In fact, Cuadrado is leading Juventus' players with 2.1 tackles per game this season, and only the resurgent Danilo is averaging more interceptions than the Colombian's 1.7 per game. So Cuadrado isn't just a difference-maker with his dribbling, passing, and chance-creation; he is also winning the ball back regularly for his team. Again, Danilo, who is far less adept at attacking than Cuadrado, is the only player with more combined tackles and interceptions per game than the 32-year-old Juventus right back.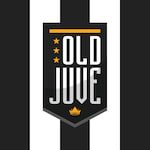 Cuadrado has been missed by Juventus during his time injured, and the defensive and attacking statistics paint the picture of a well-rounded star player who absolutely bosses the right side of the pitch for his team. He is a major asset to the Bianconeri, and it is difficult to think of anyone else in Serie A who has Cuadrado's two-way impact.