Juventus Transfers: Don't get your hopes up for Sergej Milinkovic-Savic
Juventus will be after a top midfielder in the summer 2021 transfer window, and Sassuolo's Manuel Locatelli and Lyon's Houssem Aouar seem to be the best two options. Both are great, young players who won't be cheap but could be within Juve's price range. Although a little older, Udinese is another classy midfielder who could be on the radar.
There is another name emerging in Serie A as possible transfer target for Juventus in the middle of the park. According to a report from Tuttosport, via Forza Juventus on Twitter, Sergej Milinkovic-Savic could join the Bianconeri in the summer. And Paulo Dybala could even head back the other way to make it all work out.
First, let's ignore the Dybala part, because that's obviously never going to happen. Dybala to Lazio? Really? I don't see it.
Milinkovic-Savic to Juventus isn't an outlandish rumor, as Juventini have discussed this possible transfer before. But SMS, in a recent interview spotlighted in ESPN's preview of the coming Matchday, stated that he feels Lazio is a "family". He clearly loves being a part of the club. Would he really betray them by joining Juventus? Or any other top club in Serie A? It's not inconceivable, but he's always seemed hesitant about making such a move.
Sergej Milinkovic-Savic undoubtedly has the quality of a Juventus player
It's more likely SMS will try to move abroad if he does want a new challenge outside Lazio. But that's a problem for another year, not for 2021. According to Transfermarkt, Milinkovic-Savic is under contract until the end of the 2023-2024 season. So this is a conversation to have in two years when Lazio actually have to sell. By then, SMS will be in the prime of his career at 28 and widely-recognized as a world-class midfielder.
In terms of quality, Milinkovic-Savic is indeed on the level of the players currently linked to Juventus. He might even be better. SMS is one of the finest box-to-box midfielders in the world, and he's added new dimensions to his game offensively in the 2020-2021 season with five goals and seven assists in 21 matches thus far; that's more than a goal contribution every two matches.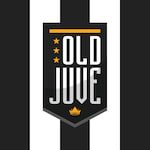 Juventus should continue to monitor SMS for his interest in them and his availability on the transfer market from Lazio. But fans of the club should not expect him to move to Turin. If anything, he's a candidate to move abroad to the Premier League or to another elite club outside Italy so that he can achieve Champions League success without burning Lazio.