Cristiano Ronaldo's wages at Juventus too much of a burden?
Juventus superstar Cristiano Ronaldo is the news again, but, this time, it's not for his goal-scoring prowess. There is talk that the Bianconeri and the No. 7 may have to part ways this summer, and while these sorts of rumors are nothing new, they have taken on greater importance in light of a second straight Champions League exit in the Round of 16.
Ronaldo was Juve's most disappointing performer across both legs, offering surprisingly little goal-scoring threat in either match. Juventus spent 100 million euros to purchase Ronaldo from Real Madrid, fresh off an unprecedented three-peat, not ONLY so that he could help him win the Champions League, but that was indeed a primary reason for the signing.
The issue is that Juve's squad just isn't good enough even without Ronaldo, and in this pandemic, it's hard to make the upgrades needed when so much money is going to one player, even if that player is a 30-goal scorer.
Last year, MARCA revealed the salaries of Juventus' top players, and it's jarring to see how much more money Ronaldo makes than everyone else. You'd expect him to be a top earner, but the gap is cavernous.
Cristiano Ronaldo is clearly not Juventus' biggest financial liability, even if he eats up the most in wages
Ronaldo currently makes 31 million euros with one year left on his deal after this season. Nobody else makes 10 million euros. Matthijs de Ligt is second on the list at eight million. Paulo Dybala makes 7.3 million euros, while Aaron Ramsey and Adrien Rabiot both make seven million each.
Ramsey and Rabiot are honestly the two biggest burdens and not Ronaldo. Combined, they make 14 million euros and neither should be starting for Juventus. Ramsey is the worst culprit of the two, given that he barely plays and adds zero defensively.
But take a look at some of the rest of the salaries, since this is last year's table. Gonzalo Higuain, Sami Khedira, and Miralem Pjanic had bloated contracts but are now off the books. Alex Sandro and Douglas Costa could be 11 million euros in salary off the table as well, if Juve can find buyers. If Ramsey goes, that's a total of 18 million euros cleared in addition to the 21 million chopped off from the aforementioned trio of sales.
So Ronaldo is very expensive, but as Juve's best player this season with 20 goals in Serie A, he pays it back on the pitch. And, of course, he pays it back from a business perspective, given he is Juve's true global superstar.
Of course, Juventus must be vigilant with dealing with their finances if they want to truly compete, because it must be emphasized that this team needs to get better. And Paulo Dybala is a player headed for a raise and a key part of the near future, even if 2020-2021 has not been his year due to injury. We cannot forget how crucial he was last season in the Scudetto triumph as Serie A's official MVP.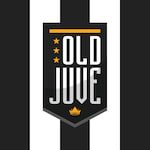 It's possible Ronaldo asks to leave if he sees the writing on the wall in terms of Juve's future Champions League prospects, but he also strikes me as a player who wants to achieve the goal he's set his mind to. With one year left on his contract, Juve and Ronaldo can afford to be patient for one more year, but a lot hinges on both Ronaldo's personal goals and the situations of other players in the summer transfer window.