Juventus: 4 burning questions from a 2-1 win over Napoli
Juventus vs. Napoli felt like a must-win match for the Bianconeri. Not only was Andrea Pirlo's job seemingly on the line after a 2-2 draw in the Derby della Mole, but Juve are also locked into a fight with their blue-clad rivals for the fourth and final Champions League spot in Serie A.
The Bianconeri came out firing and held on for a 2-1 win, with Paulo Dybala playing a heroic role off the bench in the victory.
Let's take a look at the burning questions in the aftermath of this feel-good, bounce-back win.
How did the Juventus midfield perform?
The Juventus midfield duo of Rodrigo Bentancur and Danilo failed miserably over the weekend against Torino, so Andrea Pirlo brought back Adrien Rabiot into the starting XI alongside Bentancur with the previously suspended Arthur Melo and Weston McKennie coming off the bench.
Aside from one giveaway from Bentancur, the partnership worked out pretty well. According to WhoScored.com, Rabiot worked hard defensively with four tackles, while Bentancur chipped in offensively with two key passes and three fouls drawn.
Both men avoiding getting overrun and making big mistakes, which sounds like a low bar to set, but that's what Juventus needed. That's all Juve needed from their midfield. They just needed Rabiot and Bentancur to give everyone else a chance, and they held up well.
What's up with Alvaro Morata on the counterattack?
Alvaro Morata's struggles in front of goal lately have been discussed frequently, but nobody should be too surprised there. The Spanish international has never been a prolific goal-scorer, since he's so streaky. And this is one of his cold streaks.
However, the main selling point with Morata is his link-up play. For much of the 2020-2021 season, we have seen Morata at his best in this regard, which is why he is Juve's leader in assists in Serie A.
Unfortunately, that aspect of Morata's play has also slipped recently, which is the bigger issue. Against Torino, he horribly botched a last-gasp counterattack with a woefully overhit pass. And then against Napoli, he messed up another counterattack by passing the ball to Federico Chiesa way, way too late, leading to an offsides call. (So he isn't just offsides a lot himself, he also waits too long to get other attackers offsides…)
Morata must be better here. His teammates rely on him to be a source of chance-creation and link-up play, and transitional awareness and efficiency are important to a Juve side that struggles to create.
Will we see Juan Cuadrado and Danilo team up more?
Danilo has been transformed into a legitimately great center back under Andrea Pirlo this season, having spent most of the beginning of the campaign as a center back in a "back three". But he's also played better as a fullback than in years past. He's even suited up as a midfielder.
On Wednesday evening against Napoli, Danilo started at his old position of choice, right back. And he played quite well, creating a glorious chance for Cristiano Ronaldo on a second-minute cross while also making three interceptions defensively.
Having Danilo at right back enabled Pirlo to use reliable veteran Juan Cuadrado at his own favored position, right midfielder. He's a great attacking right back, but playing higher up the pitch enables him to focus 100 percent on attacking. Cuadrado wasn't great, but he played decently well again.
In lieu of better options than Federico Chiesa on the left side and then, subsequently, better options on the right, Cuadrado looks like the answer across from Chiesa. Juve can get both men on the pitch. Will Pirlo keep rolling with these two on either side for the remainder of the season? I'm curious to find out.
Will Paulo Dybala's critics stay silent?
Probably not, but they really should. Mere minutes into his first appearance back from injury after months out, Paulo Dybala scored a delightful, trademark curler in a tight space right into the bottom left corner of the net.
Dybala means so much to the Bianconeri. The reigning MVP of Serie A is the team's most creative player and the most likely to produce a goal from out of nothing. That's exactly what he did against Napoli in the second half. And the goal proved to be necessary, as Lorenzo Insigne sunk a late penalty to give the visitors hope.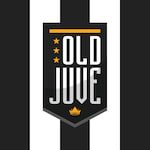 Throughout an injury-plagued season and with his contract winding down, Dybala has dealt with a variety of detractors. Especially recently. But the people who want Juve to get rid of Dybala simply do not get it. This man is too important to Juventus. There are no upgrades or alternatives to what he provides. And with one shot against Napoli, he proved that.