Could Juventus actually sign Mohamed Salah this summer?
A transfer market could sometimes be responsible for creating psychological conflict amongst football fans. Rumours are often found jeopardizing a reader's mind. Whether to believe it or not becomes the only question spinning around our heads. It happens to everyone. And you are no exception, I believe, are you? But, should we believe it or not? Nah, this seems sarcastic. Juventus fans have encountered such an issue with the sudden emergence of a report suggesting that Mohamed Salah could join the Bianconeri this summer.
Here is the story that has left many in confusion…
La Gazzetta dello Sport (via Tuttojuve) has claimed that Juventus will consider buying a big name in the upcoming summer transfer window. Consequently, their eyes are reported to be now on Mohamed Salah. To elaborate things, it has been claimed that Salah's acquisition could only be pursued if Paulo Dybala chooses not to extend his stay in Turin.
In addition to that, It has also been mentioned that the Egyptian, who had previously been with AS Roma for two years, left dejected by Jugen Klopp's decision to not hand him Liverpool's captain armband and therefore will eventually choose to return to Italy this summer. So, you have started dreaming about a move, eh?
Do not dream about Mohamed Salah please, Juventini
If we are being too concise on this whole matter, Mohamed Salah will be at Liverpool as long as Jurgen Klopp is their manager. Since joining the Merseysiders from Roma for an initial transfer fee of £36.5 million in 2017, the Egypt international has been phenomenal, scoring 122 goals and pocketing 45 assists from just 196 appearances (as per the stats via Transfermarkt) for the Reds to date.
Despite Liverpool having a relatively poor season, Salah has kept producing in front of the goal, already garnering 19 goals this season in the Premier League. He has won the prestigious Premier League Golden Boot awards in the 2017–18 and 2018–19 season respectively. And if everything goes on at the same pace, he could well secure a third on the list by the end of the 2020-21 season.
For Liverpool, Mohamed Salah is the goose that lays golden eggs every week. Would Liverpool be that stupid to chop off his neck? It sounds very unreasonable.
On the other hand, why would Mohamed Salah want to throw away the kingly life he is currently enduring at Anfield? Do you have any believable answer to that question other than the captaincy issues which seems more absurd than the rumour itself? You tell us a reason since we don't have one.
Plus, Andrea Pirlo's pragmatism might never accommodate Salah's tendency to enjoy the freedom on the pitch. Pirlo doesn't play with an out-and-out winger. The players that do lack the touch of defensive aptness in their individual play don't usually get too much success under Il Maestro's command.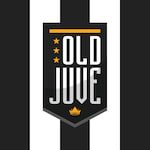 Therefore, Juventus should shrug off their plan of signing Salah (if there is any) this summer and start pondering upon how they could tie Paulo Dybala down to another long-term contract. It needs no further acclamation in regard to how pivotal La Joya could prove to be in Juve's immediate future. If you are wondering how pivotal the Argentine could prove to be, James Cormack is here to clear your doubts.