Juventus: Juan Cuadrado is having a stellar April
Juventus right back/right midfielder Juan Cuadrado has been a key player for years, yet he remains an unsung hero who is even disrespected by some fans.
A versatile wide player who will work hard in defense but is at his best attacking, Cuadrado is having a season for the ages. The Colombian has 15 assists between Serie A and the Champions League, having added two more to his belt in Wednesday's 3-1 win over Parma.
No goals were scored by attacking players. Left back Alex Sandro had a rare brace, while center back Matthijs de Ligt added another to his career tally. So Cuadrado's double of assists was that much more important in Juve's win, as the Bianconeri bounced back from a 1-0 loss to Atalanta over the weekend.
Cuadrado's great game against Parma is the latest in what has been a tremendous month of April thus far. According to WhoScored.com, Cuadrado has recorded at least two key passes in each of Juve's April fixtures, including back-to-back matches with three.
Even in the loss to Atalanta, Cuadrado was electrifying with three key passes, six dribbles completed, and eight fouls drawn. The opposition could not touch him on the ball. And when they did, it was only because they had to foul him.
Juan Cuadrado has three assists for Juventus this April
The 32-year-old is an experienced standout in Serie A, and he's been performing at a high level for a Juventus team that has 100 percent needed him. Without Cuadrado's assist and skill on the ball, the Bianconeri would be in huge trouble. He and Federico Chiesa have been the only true creators on the team. Alvaro Morata leads Juve in assists, but he is not the one who starts moves, nor does he consistently create chances.
Cuadrado is Juve's leader in key passes with 1.8 per game, even more than Paulo Dybala. He is third in dribbles completed per game and first in fouls drawn.
In April, Cuadrado has three assists, and you would not bet against him adding a fourth to his tally this weekend against Fiorentina, as Juve look to avenge their awful loss to the Viola a couple of months ago.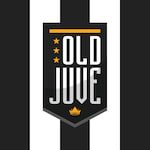 There are so many underrated players in Serie A, and Cuadrado, despite being a highly productive player for Juventus, is on that list. Hopefully, his stellar month of April earns him more plaudits around the league. There isn't a better right back than Cuadrado, whose consistent chance-creation is vital to Juve.