Juventus Transfers: Why PSG is the only valid destination for Cristiano Ronaldo
Although there is a very, very small chance Cristiano Ronaldo leaves Juventus this summer, it is not an impossible outcome. The Bianconeri are at risk of failing to qualify for the Champions League, having lost last weekend to Atalanta and drawn at the Stadio Artemio Franchi this weekend. And if the worst happens to Juve, can you really envision Ronaldo playing in the Europa League next season?
I can't, and that's why I still think there is a chance Ronaldo leaves. Now, if Ronaldo wants a new challenge outside Turin after years of Champions League failures and an uncertain project under Andrea Pirlo with profit-focused management above him, that does not necessarily mean he will leave. Because even if he wants to leave – which is still a big "if" – he'd have to find a team willing and able to acquire him.
Real Madrid are out the window, by Florentino Perez's own admission. Manchester United are still being linked to Ronaldo, but that reunion makes even less sense. The Red Devils are basically a lateral move from Juve anyway, given their own Champions League woes in recent history.
So, to me, there is only one team that exists as a plausible solution for Ronaldo, and that is PSG. Economically, Los Blancos cannot afford to take on the wages of a 36-year-old superstar.
Cristiano Ronaldo's wages would be no issue for PSG
But for PSG, money is not much of an object, especially if they feel they have to replace Kylian Mbappe. Even if they don't, they have the resources to pay a modest fee for Ronaldo's transfer and take on his salary to play him in a quartet with old friend Angel Di Maria, Neymar, and the man who idolized him in Mbappe.
PSG are like Juventus in a way. Their main priority is to win the Champions League but also to be larger than life as a club. They want to be in the headlines and have all the superstars, which is why they spent so much money to sign both Mbappe and Neymar. It's also why they continue to show interest in Ronaldo's great rival, Lionel Messi.
But PSG don't have a preference between Ronaldo and Messi. Whoever is available, they will gladly take. To them, the salary investment pays itself in marketing indicators, and Ronaldo, in particular, may even lead to more Champions League success, assuming he and Mbappe can more than co-exist (as Paulo Dybala and Ronaldo have).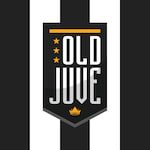 Juventus are probably very unwilling to part ways with Ronaldo, considering how much they rely on his goal-scoring instincts and statistical brilliance. But if Ronaldo asks for a transfer, he has to hope that PSG can pull off a deal and are indeed interested. Because when looking at the economics, they are the only conceivable destination for the Portuguese superstar.