Weston McKennie should hold out for Chelsea offer
AFC Bournemouth made an initial offer of 40 million Euros for Weston McKinnie yesterday. While Bournemouth may want the talented American, McKennie does not seem to feel the same way.
Football-Italia.net reported that McKinnie was uninterested in joining the Premier League bottom dweller. This makes a ton of sense for a player interested in playing high-stakes football.
Juventus does not see McKennie as part of their future plans. It doesn't appear to be anything specific that McKennie has done, per se, but more about the team's financial situation. Juventus also has a number of quality midfielders on the squad that makes McKennie expendable. McKennie should leave in order to get more minutes but he shouldn't just go anywhere.
Weston McKennie should hold out for a club like Chelsea to make an offer. He could get quality playing time in London under Graham Potter.
According to reports, Chelsea and Tottenham remain potentially interested in the American. If either of them comes close to the roughly 30 million Euro price tag that Juventus wants, then it would make sense for him to give his consent for the transfer.
Of the two major clubs consistently mentioned in transfer rumors, Chelsea may be the best bet for McKennie. Chelsea wants to bring in a number of new midfield players and McKennie could be a good fit. He could also earn some quality minutes in a situation that would allow him to thrive in his midfield role.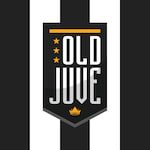 Chelsea is not afraid to spend money, either. They should be able to easily meet the price tag that the team set for McKennie without too much worry. If they do make an offer, and McKennie gives it the go-ahead, both player and club could truly benefit.