Juventus gets blown out by Napoli in crucial matchup
Juventus did not expect things to go like that.
Juventus went into this matchup riding an 8 game win streak. The team hoped that they could earn three points and get back into the Scudetto race. Napoli had other ideas.
Victor Osimhen opened the scoring off of a rebound following a Khvicha Kvaratskhelia shot in the 14th minute. From that point on, Napoli never looked back. Khvicha Kvaratskhelia added a second goal in the 38th minute after Juve's defense completely broke down. Angel Di Maria got one back in the 41st minute but that ended Juve's scoring for the evening.
In the second half, it was more of the same. Napoli dominated on the ball and Juventus didn't seem to have an answer for anything that they were doing tactically. Napoli added another goal in the 55th minute from Amir Rrahmani. Osimhen added their fourth in the 65th minute and, as if the result wasn't already decided, Eljif Elmas added a fifth in the 72nd minute.
Juventus never really looked like they could do anything in this match, especially in stopping Napoli's attack defensively.
Gleison Bremer played a terrible game and there was clearly a lack of communication between him, Alex Sandro and Danilo. It didn't seem like there was much going for Juve in the attack either, with only a few real chances and Juve's midfielders unable to break Napoli's press.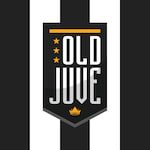 This was one of Juve's worse showings this season. It's one thing to lose a close match to the league-leading side and it's completely different to be embarrassed by them. Juve's 8-game winning streak and dominance in defense were bound to come to an end. Yet, this match proved that there are still a lot of things that Juve needs to figure out if they want to compete for the Scudetto again any time soon.