State of the Table: Juventus down to third after Napoli match
The dust has settled on another week of Serie A football and Juventus find themselves in a worse position.
After an embarrassing 5-1 loss to Napoli, Juventus had dropped back into third place on the year. This is a huge setback for a team that has surged up the table recently and was looking to challenge for the Scudetto. Of course, with Juve's loss, Napoli added three important points to its lead at the top.
Luckily for Juve, the state of the table hasn't fluctuated too much in the top 4. AC Milan jumped them in the standings but they are only a point ahead after a 2-2 draw with Lecce. Inter secured a 1-0 victory against Verona which puts them level with Juve. Juve still has third because of the goal differential.
With everyone around them winning, Juventus' loss looks even worse. They began the weekend with a little wiggle room in their position but have lost it.
A little further down the table, Lazio moved to fifth after a 2-0 win against Sassuolo. Atalanta jumped up the table after an 8-2 destruction of Salernitana dropped. Roma dropped to 7th after a 2-0 victory against Fiorentina. Juve only has a three-point advantage on all three of these clubs which makes a win next week even more important.
Juventus will need to get a positive result in their next match if they hope to keep themselves in the top 4. The Serie A table is getting much tighter and the team can't afford to lose more points with Inter, Roma, and Lazio right behind them.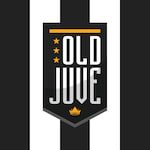 Weekend scores
Napoli 5 Juventus 1
Cremonese 2 Monza 3
Lecce 2 Milan 2
Inter 1 Verona 0
Sassuolo 0 Lazio 2
Torino 0 Spezia 1
Udineses 1 Bologna 2
Atalanta 8 Salernitana 2
Roma 2 Fiorentina 0
Empoli 1 Sampdoria 0