Weston McKennie agrees to contract with Leeds United, but Arsenal still lurking
Weston Mckennie has taken another step towards leaving Juventus soon.
McKennie has been the only name genuinely associated with a move out of Turin this window. He has been linked to a number of different clubs, specifically from the Premier League. If recent talks progress, it looks like he might be heading to a premier league bottom dweller.
According to reports from Fabrizio Romano, Weston McKennie had agreed to personal terms with Premier League side Leeds United. The two clubs still need to iron out details in transfer negotiations to finalize the transaction.
After a strong start to the season, Leeds has struggled recently and is in danger of relegation. The club currently sits with 18 points and only a single point out of the relegation zone. There is a good chance that the club may struggle more before it gets better.
There are some potential positives to a Weston McKennie move to Leeds, however, even if the team is currently struggling in English football.
A move to Leeds would unite McKennie with his USMNT teammate Tyler Adams in the midfield and American manager Jesse Marsch, if he survives the rest of the season. McKennie also could get a lot of playing time considering the roster needs an infusion of talent.
If he is looking for European competition, he might not get it in Italy. Juventus sits in 9th place and still has some work to do to even sniff a European tournament. This may explain why McKennie has agreed to a new club. Yet, there is another team out there interested in the talented American which may complicate this transfer.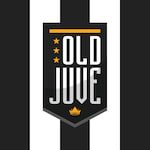 After reports surfaced that McKennie agreed to personal terms with Leeds, many outlets reported that Arsenal are interested in bringing him in. It sounds like Juventus can go with the highest offer for the American, although it would be in his best interest to go to Arsenal instead of Leeds.
Arsenal is currently first in the Premier League and has been dominant all year. If McKennie wants to play meaningful football, it would be in his best interest to hold out and force a move to Arsenal over joining his fellow Americans at Leeds.