Juventus' win against Salernitana a much needed boost for the club
Juventus secured a 3-0 victory against Salerntina yesterday in a huge matchup in Serie A.
After a few shaky performances, a bit of a collapse in defense and a point deduction that undoubtedly hurt the player's mindset, Juventus finally looked like the dominant side we expected them to be at the start of the season.
There was still no sign of Paul Pogba yesterday, but the team didn't need him. Dusan Vlahovic returned to form with a 2-goal night. Filip Kostic scored another to keep the game out of reach. Overall, the team looked better than it had over the last few weeks.
This was an important 3 points that helps a Juventus side that was truly reeling after a complicated few weeks on and off the pitch.
The club still sits in 11th place after yesterday's win. Yet, any time a team can secure 3 points should make the team somewhat encouraged. There isn't much the team can do to genuinely improve their chances of playing in the Champions League next season. This certainly, however, helps boost the morale in the locker room.
Juve desperately needed positive momentum going into a tougher part of the schedule. That includes matches against Serie A rivals Torino, Sampdoria, and Inter Milan in the next month and a return to Europa League action.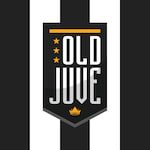 the even better news is that Juve should only improve over the next few weeks. With Vlahovic starting, and scoring, again and Federico Chiesa getting more and more action, this team should be able to make a strong push to end the season both in Italy and in the Europa League.