Juventus set to take on SC Freiburg in the Europa League
Juventus takes on SC Freiburg in the Europe League this afternoon.
After a quality win against Nantes to advance to the next round of the tournament, Juventus will look to keep their European title hopes alive with a strong opening match against the German side.
SC Freiburg sits in 5th place in the Bundesliga and has won 3 of their last 5 matches. Vincenzo Grifo, an Italian national, is one of the top players on their club with 14 goals across all competitions. While Grifo is certainly a scoring threat, there are few other players on the team that generate fear for Juve. With that being said, Juventus has had a knack for playing down to their opponent this season. They should be careful not to fall into this trap again.
Juventus is coming off of a close match against Italy rival Roma which resulted in a 1-0 loss. While the team was unable to win the match, they looked strong in the attack. They were just unable to put the ball in the back of the net. Before that loss, the Bianconeri has done a good job of stringing together convincing victories, going for 4 wins in 5 matches.
Juventus is coming off of a loss to Roma in Seria A, but their strong run of form should help them get a win against SC Freiburg.
While Juve is in a strong position to win this match, they will have to do so a bit shorthanded. According to Sky Sports, Paul Pogba will miss this match for disciplinary reasons. Pogba had been slowly working back into the lineup after his injury and the team was hopeful that he could start either this match or their next league match. This will, more than likely, complicate his near future.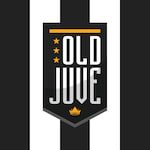 Even without Paul Pogba, Juventus should be able to put together a quality win in this match. Even though they lost last weekend, the team has had a great run of form recently and that should carry over into today's match.