Juventus vs. Sassuolo Takeaways: Danilo shows up again
Three takeaways from Juventus' 3-1 win over Sassuolo on Serie A's Matchday 17.
It wasn't always pretty, but Juventus were able to get the result they needed at the Allianz Stadium on Sunday night against Sassuolo. The opponents were down to 10 men, and while Juve didn't fully take advantage of that, they were able to find the two late goals they needed to seal the deal. Juve have won each of their first three games to start 2021.
Let's look at three takeaways from the Biaonconeri's latest victory.
Danilo leads the way
Danilo was the Man of the Match without much doubt. While there were a couple of other good performers, such as Aaron Ramsey, the Brazilian defender was definitely a cut above the rest.
He defended well with six tackles, per WhoScored.com, in a game in which Juventus weren't necessarily at their best defensively. Leonardo Bonucci, for example, struggled at the back.
But at right back, Danilo was more than solid.
The real reason why he was the best player in the game, however, was his offense. Danilo scored an absolute belter from well outside the box to give Juventus a 1-0 lead. Then, in the dying minutes of the match, he sent a great long pass to long-time teammate Cristiano Ronaldo, who converted expertly with his trusty right foot.
All in all, it was an all-action display from Danilo, who has been one of the best handful of players on the Bianocneri in the 2020-2021 season. His excellence under Andrea Pirlo certainly continued on Matchday 17 vs. Sassuolo.
Dejan Kulusevski did one thing really well
I saw a lot of varied opinions on Dejan Kulusevski's performance this weekend, but I actually liked what he did as Paulo Dybala's injury replacement late in the first half. Did I think Kulusevski was at his absolute best? No. Do I think there is still room for him to grow before he reaches the quality we saw from him at Parma? I do.
But I also think Kulusevski played a key role in the win with his passing. Juventus needed an incisive passer in the final third who was willing to take risks and try things, and Kulusevski did just that. He was also looking to make something happen on the ball, and he finished the match with four key passes. Kulusevski tied Aaron Ramsey for the team lead in that category, even though he played about 20 fewer minutes.
To me, that means something. Kulusevski should be praised for taking some initiative and bringing something to the table that Juventus needed in an important game in which goals were, prior to the final 10 minutes, difficult to come by.
Juventus still need better from the midfield
Hopefully, Weston McKennie's injury is nothing serious, because he has definitely been Juve's most productive midfielder this season. Aaron Ramsey is more of a No. 10 or wide playmaker than a traditional center midfielder for the Bianconeri, and because of that, it's not unfair for me to say that outside of McKennie, I haven't been impressed with Juve's center midfielders recently.
We saw the same story on Matchday 17. Arthur Melo had a chance to distinguish himself in the middle of the park in a marquee matchup against Manuel Locatelli, and he was quite poor. Rodrigo Bentancur, prior to his exit from the match for Adrien Rabiot, was even worse. And Rabiot wasn't good either.
All three players have the potential to be starting-caliber midfielders for Juventus, but the Zebras need someone to be "great". And I haven't seen greatness from any of them, even in spite of the hopes I have for Arthur.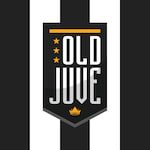 Juve's midfield once boasted Andrea Pirlo, Claudio Marchisio, and Paul Pogba. All were among the world's best players. Now, they have more question marks than class, and that's been the underlying issue for Pirlo and the squad in 2020-2021.