Juventus: Who is the best center back partner for Leonardo Bonucci?
Juventus center back Leonardo Bonucci has to be the most mercurial player on the team.
Once again, Juventus won a match in which they scored at least three goals yet could not hang on for a clean sheet. For the most part, the Bianconeri keep possession in the opposition's half, but they always seem to hurt themselves defensively with giveaways and positioning errors.
The "king" of those errors is, undoubtedly, Leonardo Bonucci. I don't mean to be unduly harsh, because Bonucci can be an asset to this team. Over the past 10 years, he has been one of the best defensive players in Serie A, especially from a ball-playing perspective. He didn't get the assist since Cristiano Ronaldo couldn't get the shot away, but Bonucci created a golden opportunity on Sunday against Sassuolo with a lovely lofted through ball over the top.
But while we can wax poetic about Bonucci's leadership or passing, we must be honest about his limitations. He made embarrassing errors that cost the team in a 3-0 loss to Fiorentina, and, well, defensive errors were honestly the story of Bonucci's 2020.
There is one man who is equipped to cover most of Bonucci's mistakes as a center back partner in the back four that Andrea Pirlo is now using more often. And that man is Matthijs de Ligt, who could not play against Sassuolo due to a positive COVID-19 test.
De Ligt cannot hide all of Bonucci's flaws, including when he gives up acres of space defensively and is slow to get back. But de Ligt has the vision and athleticism to do a better job of making up for the errors than either Giorgio Chiellini and Merih Demiral. Chiellini lacks the speed, of course, while Demiral is less advanced in his reading of the game, though he is still an excellent center back in his own right.
In an ideal world, de Ligt and Demiral would already be starting together for Pirlo, who would then use Danilo as a third center back (even in a back four, Danilo acts like more of a third center back than an actual right back).
De Ligt and Demiral will be Juve's center back tandem of the future, but they should be the starters of the present.
That said, it is plain and obvious to Juventini that Bonucci's starting job isn't going any time soon. And though the mistakes stand out, he is quite good in most of his matches. WhoScored.com credits Bonucci with 1.6 interceptions per game and just 0.5 times dribbled past per match. He leads the center backs with roughly six long balls per match.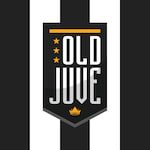 Bonucci's passing and reading of the game can be accentuated next to a player like de Ligt, who does not make mistakes and also has the speed to bail out the Italian center back. De Ligt and Bonucci are more than capable of leading Juventus to another Scudetto this season as the regular duo, though any time de Ligt is out and Bonucci must start with someone else, the Bianconeri are in a bit of trouble. We saw that last season, and, quietly, we've seen some of those same issues despite a new manager in 2020-2021.
What do you all think about Leonardo Bonucci's performances for Juventus this season? What is the best way to maximize his strengths and hide his blemishes defensively?