Juventus Transfers: What about Angel Di Maria as an option?
Juventus have been linked to PSG star Angel Di Maria, but is he a realistic option for the Bianconeri?
Although Juventus will probably sign a couple of players in the January transfer window, including a backup striker, the 2021 summer transfer window is the time for the Bianconeri to buy. Last summer, Juve added the likes of Alvaro Morata, Federico Chiesa, and Weston McKennie, and those three players have already been great for the club. The jury is still out on Arthur Melo, of course.
But next summer, the Bianconeri will need to go after star players. Manuel Locatelli, Houssem Aouar, or Paul Pogba; one of these players is a necessary acquisition for Andrea Pirlo's talent-starved midfield. And another quality forward could be on the wishlist, too.
Recently, France Football, via TuttoMercatoWeb, reported that Juventus have serious interest in signing PSG star Angel Di Maria on a contract expiry upon the conclusion of the 2020-2021 season. He may want to reconsider his future if he doesn't like the direction under Mauricio Pochettino.
It's worth it for Juventus to monitor the status of Di Maria, who is still a great playmaker. He's recorded five assists in Ligue 1 this season with a whopping 2.7 key passes per game, according to WhoScored.com. Whenever I've watched PSG in the last two seasons, I've noticed that the team is always better off with Di Maria on the pitch, and he is still excellent at finding that killer pass for the strikers.
Di Maria and Cristiano Ronaldo had a great working relationship while at Real Madrid, so that could be a factor here.
But there are a few issues to consider. Firstly, it's unclear if Di Maria is actually interested in leaving PSG. Secondly, Di Maria is 32, and Juve would be better off continuing to invest in youth around Ronaldo.
Finally, Di Maria is a left-footed winger who is best as a wide man in a 4-4-2 or a 4-3-3. So he could play on the left in a 4-4-2 for Juventus, but Juve may be better off going with a younger player who can provide more defensive work, such as Robin Gosens. Di Maria wouldn't fit in a front two over Morata or Paulo Dybala, and he would get in the way of Dejan Kulusevski's development if Pirlo decides to use a front three again.
As great as Di Maria is, he isn't a priority. He would be a free transfer, but Juventus, as we saw with Aaron Ramsey and Adrien Rabiot, would then have to sign him to huge wages from PSG in order to get him for "free". So they would be paying premium wages to a player who is probably just going to get in the way of the development of Kulusevski, the stardom of Dybala, or the path of a left midfielder in a 4-4-2 or 3-5-2 who can fit the team better for a longer period of time.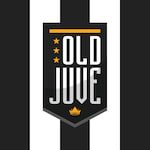 That said, Di Maria is still world-class, and the opportunity to sign a playmaker of his quality for free is undoubtedly a tantalizing one. I'm sure Andrea Agnelli would weigh that. But it's important for Juve to understand that their funds and space are limited. Dream options like Di Maria are dreams on paper, but they can quickly turn into regrets a couple of years down the road.