Juventus still need to develop consistency under Andrea Pirlo
Even though Juventus are lower in the table than they were last season, they have made strides under Andrea Pirlo. They just need consistency.
Juventus have started 2021 with three straight victories. They took down Udinese 4-1 and then followed that up with their best performance of the 2020-2021 Serie A season thus far, defeating league leaders Milan 3-1 at the San Siro.
This past Sunday, Juve beat Sassuolo 3-1, but they made a mess of the match, even though they played most of it against 10 men after Pedro Obiang's red card.
And before the three-game winning streak, Juventus were embarrassed 3-0 by Fiorentina…which came right after a dominant 4-0 win over Parma…which came after a lifeless 1-1 draw with Atalanta.
It's hard to tell which version of Juventus we're going to get on any given day. They are capable of overwhelming the top team in the league in one match but can just as easily get blown out by one of the most disappointing teams in the league.
And that's why Juve sit in fourth place behind Inter and Roma, as well, in Serie A. The team that wins the Scudetto is the most complete team from Matchday 1 to Matchday 38. Juventus have a long way to go before they can say that they are able to give a championship-level performance in most matches. Last season, they stumbled in the summer but still held on to win the title. This season, Serie A is more competitive with both Milan and Roma playing much better football, in particular.
Andrea Pirlo doesn't have all the pieces he needs to win a championship. Defensively, Juventus have the talent, but Leonardo Bonucci's mistakes will always hold them back and prevent them from convincingly recording clean sheets in each match; you never know when he's going to lose the game on an individual mistake.
The midfield is a disaster. Let's be honest. We saw positive signs at the beginning of the season, but players like Arthur Melo and Rodrigo Bentancur define Juve's inconsistency. One week they look good, and then the next week they look like they barely belong on a Champions League-level side in Serie A.
As for the attack, it is carried by Cristiano Ronaldo and Alvaro Morata. Paulo Dybala is, like the midfielders above him, as inconsistent as they come in 2020-2021, despite coming off a literal MVP campaign.
Juventus won't be able to get the reinforcements they need this winter. But when you look at the talent in this squad, you have to say that they are all capable of coming together to turn this around and win the league if they play at their best.
If they play at their best.
We haven't seen many of these players at their best. Bonucci, Bentancur, Arthur, and Dybala are all supposed to be star players for the Bianconeri, but they have all been, admittedly, below-average among all starters in the league at their respective positions. That's not consistency. Least of all, that's not the consistency we'd associate from a Juventus team winning the Scudetto.
Pirlo is the man in charge and the man who commands respect. He has accomplished nearly everything there is to accomplish as the greatest regista of his time. Therefore, he is the man in a leadership position who can help get the most out of these players and out of this frustratingly unconvincing team.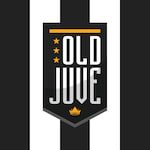 But he cannot play the game himself. He cannot make the right passes, the forward passes. He cannot physically be in the right positions or finish the chances. All he can do is instruct, tinker, and motivate. It is on the players who have been skating by on reputation to prove those reputations, or else they could be sitting benchside in 2021-2022 if Juve cannot claim a tenth straight title.