Juventus: 3 takeaways from a 3-2 win over Genoa
Juventus needed a scrappy goal in extra time, but they were able to beat Genoa to advance in the Coppa Italia.
Once again, Juventus weren't at their best, but they were able to score three goals for a third straight match. The win moves Juve into the quarterfinals of the Coppa Italia, as they got the job done with, mostly, their backups against Genoa.
Let's take a look at three takeaways from the Bianconeri's fourth straight win of 2021.
Two young backup players stand out for Juventus
Hamza Rafia scored the game-winning goal in the 104th minute for Juventus, lifting the Bianconeri after they nearly blew the entire match in the second half. The 21-year-old substitute was a game-changer off the bench, having just as much of an impact on the game as Cristiano Ronaldo did when he came in.
Rafia is a little-known player, but he could become a fan favorite in the future with opportunistic displays like this one. In just a few minutes, Rafia became a player Juventus fans will want to monitor in 2021.
Center back Radu Dragusin is more well-known among fans and could be another center back of the future for Juve, alongside Matthijs de Ligt and Merih Demiral. Dragusin had a solid performance, all told, and it's easy to see why he is viewed as a guy with the tools to be a starting-caliber center back for a top Serie A side.
A tale of two halves for Dejan Kuluesvski
Dejan Kulusevski needed just two minutes to score the opening goal, as he started in an attacking position on the right-hand side of the Juventus attack. Usually, Andrea Pirlo only has space to start him as a wide midfielder, and Kulusevski can struggle in this deeper role where he can't cut inside on goal.
Kulusevski is a scorer, and he showed it with that goal. He probably should have added another, but he did assist Alvaro Morata a mere 20 minutes after his opener.
The problem is that Kulusevski faded badly in the second half. He played the full 120 minutes but was quite poor after the opening 45, in which he was the best player on the pitch – and by some distance.
The drop-off in quality from Kulusevski at the half was alarming, and it's a sign that while the former Atalanta man is Serie A's next great player, he still has a way's to go before he can become a consistent star player for the Black and Whites.
Juventus midfield still not good enough
Juve's midfield continues to be a problem. That unit was almost single-handedly responsible for a letdown performance against 10-man Sassuolo, as the midfield were run ragged by the visitors. And against Genoa, they had similar issues with controlling the match, especially in the second half. This group is just too inconsistent, especially when Weston McKennie and Adrien Rabiot aren't in the match.
Rodrigo Bentancur needs to be better. He's been the only player who has started 2021 on the wrong foot, and, if anything, it feels like he's taken a significant step backwards from his encouraging 2019-2020 campaign.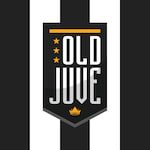 Arthur Melo was better in this match, but nothing about his performance screamed "star player" either. And you'd think Arthur would want to have that kind of a difference-making display in a Coppa Italia match against a weaker Genoa side with mostly backups around him on his own team.