Juventus vs. Genoa Player Ratings: A sigh of relief
Juventus defeated Genoa 3-2 in the Coppa Italia Round of 16, but they needed extra time to do so.
Four in four, no losses nor draws. Juventini should be happy that Juventus have won all four of their matches to start 2021, but they should not be satisfied with the team's two recent performances. Juve's 3-1 win over Sassuolo flattered them, and they were not the better side for stretches of their 3-2 win over Genoa either.
But at the end of the day, the Bianconeri were the victors and are through to the quarterfinals of the Coppa Italia.
Here are the player ratings from an end-to-end, nerve-wracking affair.
GK Gianluigi Buffon
You cannot say that Gianluigi Buffon had a tough day at the office, because, in truth, he did not face that many shots. The ones he did face, though, were unstoppable.
Rating: 6.0 out of 10
CB Giorgio Chiellini
The best center back on the pitch for Juventus. He created the first goal with a brilliant pass to Dejan Kulusevski, who finished expertly.
Rating: 7.0 out of 10
CB Merih Demiral
Merih Demiral could have been better in this match, but he was still solid. He wasn't among those at fault for the goals allowed, with the first being more of a team issue and the second simply being a wonderful finish from Genoa.
Rating: 6.5 out of 10
CB Radu Dragusin
The young Romanian center back started on the right side of a back three and generally acquitted himself well, showing flashes of potential that have Juventini excited.
Rating: 6.0 out of 10
CM Rodrigo Bentancur
Honestly, not the best of games from Rodrigo Bentancur, yet again, and he had a yellow card for his troubles, too. Juventus aren't at their best when he is on the pitch.
Rating: 5.0 out of 10
CM Arthur Melo
Arthur Melo had some nice dribbles in his own half and made more attacking contributions than usual. He would have even scored his first goal in a Juventus kit if it weren't for another Alvaro Morata offsides.
Rating: 6.0 out of 10
LM Federico Bernardeschi
Not good enough. Federico Bernardeschi had some good chances in this game, but he just uncorks shots as hard as he can without any thought of accuracy. The same applies to his crosses.
Rating: 5.0 out of 10
RM Wesley
Wesley's defensive contributions are a huge flaw in his game and could prevent him from ever breaking into Juve's first team. But as an attacking winger, he has potential. Wesley had a couple of great runs in this match.
Rating: 5.5 out of 10
LW Manolo Portanova
Manolo Portanova is a decent, hard-working squad player for Juventus. He offered more stability on that left-hand side than Bernardeschi, and he would have had a well-taken goal if it weren't for, you guessed it, an offsides call against Morata.
Rating: 6.0 out of 10
RW Dejan Kulusevski
Dejan Kulusevski was electrifying in the first half, scoring a goal and assisting for Alvaro Morata. He probably should have scored twice in the first half. The young Swedish international also squandered a great chance in the second 45 minutes. He was quite awful in the second half, and there may be concerns about his ability to play for a full 90 minutes. Still, one bad half does not fully cancel out the other, because Kulusevski was just so brilliant in the first half.
Rating: 7.0 out of 10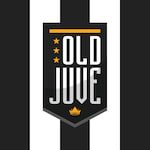 ST Alvaro Morata
Once again, Alvaro Morata was one of the best players on the pitch for Juventus. Although he wasn't fully 100 percent due to an injury, Morata gave it his all. Again, he needs to show much better awareness since his offsides cost the team, but he did his fair share as a creator and goal-scorer in this Coppa Italia fixture.
Rating: 7.0 out of 10