Juventus: 3 decisions that could increase title chances
Juventus are fighting to stay in the top three of Serie A this season, as the team's questionable decisions on the transfer market have finally caught up to them. The Bianconeri won their ninth straight Scudetto in 2019-2020 after being lifted by superstars Cristiano Ronaldo and Paulo Dybala, but with the latter suffering through injuries this season, Juve have slid.
Inter Milan, with a blowout win over rivals Milan, have proven that they have what it takes to break up Juve's monopoly on the Scudetto. But Juve still have a shot, especially considering they eliminated the Nerazzurri from the Coppa Italia across two legs.
Here are three decisions that could help Juventus increase their chances of making it 10 straight Scudetti.
Getting Morata, Dybala, and Ronaldo on the pitch at the same time
The best players have to play, and Juventus' three best attacking players are definitely Cristiano Ronaldo, Paulo Dybala, and Alvaro Morata.
Ronaldo is the league's top player, Dybala was last season's MVP, and Morata leads Juve with seven assists to go with his four goals.
The Bianconeri can create a system wherein Morata is a creator in the middle like Karim Benzema at Real Madrid or Roberto Firmino at Liverpool. Dybala drops deeper to pick up the ball as a wide inverted playmaker, and then Ronaldo functions as the striker but with more space to maneuver on the left-hand side. Dybala can create natural overloads with Weston McKennie and Juan Cuadrado on the right, aiding Ronaldo as the striker on the left wing.
Juventus need a healthy, in-form Dybala. If he can't get on the pitch, the Bianconeri can't win their 10th straight Serie A title.
Juventus need to decrease Rodrigo Bentancur's role
Rodrigo Bentancur cannot be relied on in a deeper-lying midfield role. He just does not have the ball security to be trusted to play out of the back like Arthur Melo, and Andrea Piro has been asking far too much of the defensive-minded Uruguayan midfielder.
The 23-year-old is a good player, but he is not one of Juve's best midfielders. Arthur, McKennie, Adrein Rabiot, and Aaron Ramsey have all been more effective than Bentancur. There is a place for him in the lineup and in the squad, but that place is not as a starter in a midfield three or even a midfield duo.
Pirlo needs to understand that Juve's best chances at winning will come when Bentancur isn't a regular starter, playing in a high-pressure role. It's just not for him.
Be clever with the left-hand situation
Juventus don't have a credible attacking left back or true left midfielder, and that really hurts the Bianconeri's ability to play in a 4-4-2 formation. I truly believe Juve need to shift to a 4-3-3 so that they can get around this issue, but if Pirlo insists on keeping with this system, then he needs to come up with better ideas.
Starting a center midfielder like Rabiot, Ramsey, or McKennie on the left is foolish. It has never worked, neither offensively nor defensively. It is an atrocious idea, and I have no idea why Pirlo has not figured this out or insists on continuing to do so. No matter which of those center midfielders he puts there, it won't work out.
He has two options: Federico Bernardeschi and Federico Chiesa. The latter is the better player, but he is better on the right-hand side. Meanwhile, the former has his issues, but his effort is not in question. He's also a better fit stylistically for the left-hand side in a 4-4-2 than many of the other players Pirlo has been using. Then, Chiesa can play on the right with Cuadrado, creating overloads.
No matter how you spin it, Juve need to play through the right, overload on the right, and rotate a third center back to the left in a back three or take advantage of a Mezzala in a 4-3-3 (Rabiot would be the best pick).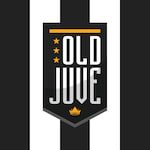 Pirlo is not in an easy situation here, but this is a good test of his creativity and ability to use the entire XI to navigate around one specific positional weakness in a still-rebuilding squad.