Juventus Transfers: 5 possible forwards to target in 2021
Juventus have the best player in Serie A leading the line in Cristiano Ronaldo, and Alvaro Morata has been an excellent signing on loan. And if Paulo Dybala can get healthy, the Bianconeri will have a trio of proven forwards. Throw in the best young player of the 2019-2020 season, Dejan Kulusevski, and you have quite the quartet.
But there's no guarantee Morata stays beyond this season. Dybala and Juve have yet to agree to a new contract, too. Kuluesvski's had consistency issues. As a whole, the depth is lacking, and the star power beyond Ronaldo has been questionable due to Dybala's injuries and Kulusevski's struggles.
Juventini are dreaming of some big-name forwards in the summer 2021 transfer market. Here are five forwards who could be on their radar, with a couple of dream options on the list.
Dortmund ST Erling Haaland
The 20-year-old Bundesliga superstar is already one of the three best strikers on this planet. Erling Haaland put on a show in the Champions League Round of 16 against Sevilla and is now up to eight goals in the competition through five matches. He has 17 goals in exactly 17 Bundesliga appearances this season as well, shining despite Dortmund's overall issues.
Haaland was on Juve's radar before joining RB Salzburg and Dortmund, and he will be on their radar if he is made available again. Juventus would struggle to afford him and compete with the likes of Real Madrid and Manchester City, but you had better believe Fabio Paratici will shoot his shot. As long as they have Cristiano Ronaldo, Haaland's idol, the Bianconeri have a chance.
Lyon FW Memphis Depay
Memphis Depay has 14 goals and seven assists this season for Lyon, and he has been one of the best players in Ligue 1 ever since joining the club. It's hard to imagine he was once labeled a bust at Manchester United, but he's not the only one to have suffered from being with the Red Devils a few years ago. Just look around at Serie A! Romelu Lukaku! Chris Smalling!
It would be a lot easier for Juve to sign Memphis than Haaland, but he would still take a financial commitment. Moreover, Juve would have to accommodate him into their lineup. With his all-around ability, technical quality, and sharpshooting, Memphis has the tools to be a star player for Juventus next to Cristiano Ronaldo.
Celtic FW Odsonne Edouard
Celtic striker Odsonne Edouard is versatile enough to fit Juventus, as Andrea Pirlo has not just stuck to one type of system during his time as manager, despite seeming to prefer a 4-4-2 setup with two men up top.
Edouard can work with Ronaldo, though he is more of a scorer than a creator. The ascending 23-year-old has been linked to the Bianconeri and has scored 15 goals already this season for Celtic. Edouard is averaging 1.2 key passes and 1.6 dribbles completed per game, and Juventini should not overlook his ability to fit in a 4-3-3 or 4-4-2 in Turin.
PSG FW Kylian Mbappe
Capable of starting at any of the three positions in a 4-3-3, Kylian Mbappe is the most valuable player in the world. While I don't buy that Juventus truly had a shot at signing him over PSG or were really putting him on the radar before Monaco, there's no doubt that it's hard to see him crushing it somewhere else.
Ronaldo and Mbappe is a pipe dream, but it is one that Fabio Paratici will do his due diligence on. Juventus will try and most likely fail, however, the fear of failure should not impede them from making a play for a man who will be the world's biggest superstar soon enough.
Liverpool FW Divock Origi
Divock Origi is another notable name at forward linked to Juventus, though it may be difficult to envision him both leaving Liverpool and joining the Bianconeri.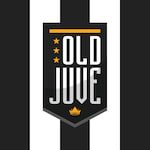 A former Champions League hero for the Reds, Origi has not even played 200 minutes this season. But the 25-year-old scored four goals with one assist last season. He could be a nice role player for the Bianconeri, but it all depends on the price and his availability.