Juventus: Why the Bianconeri should not sign Juan Mata next summer
The upcoming summer transfer window will be very significant in terms of how Juventus deal with the growing pressure of elevating the look of the team when surrounded by the financial conundrum following the ongoing coronavirus pandemic.
Amidst the economic instability, clubs might look to sign some reliable stars for a sensible price next summer. And Juventus might be one of those sides currently pondering upon doing a shrewd yet an unexpected piece of business.
Juventus, being one of the biggest clubs and commercial names in the world, draw loads of attraction from around the globe. And that also brings loads of rumours that one never would think of in their wildest dreams.
What is the story?
According to a report from the English outlet The Sun, Juventus are one of the three teams looking to sign Juan Mata for free in the upcoming summer transfer window. The other interested Italian parties are Inter Milan and AS Roma. It seems as if Mata has quite a few top admirers in Serie A, no?
Other than that, Mata has believingly dragged interest from other suitors in Spain as well as in the Middle East.
Juan Mata's impressive career
Having played 174 matches for Valencia (2007–2011), 135 for Chelsea (2011–2014), and 267 for Manchester United (2014–present), Juan Mata, 32, is understood to be enjoying his last years at the highest level of European football.
Signed from Chelsea for a reported transfer fee of £37.1 million in January 2014, Mata moved to Manchester United in a bid to pursue further accomplishments.
And with almost seven years gone since then, "El Mago" has won a FA Cup, EFL Cup, Community Shield, and UEFA Europa League with the Red Devils.
Speaking about his professional career altogether so far, the graduate from Real Madrid Castilla has one Champions League title with Chelsea (2011-12), one FIFA World Cup (2010), and a European Championship (2012) with Spain.
Why Juan Mata now?
Amidst these reports of Juan Mata moving to a top Italian club, one question might tickle your head — why Juan Mata now in 2021?
First of all, Juan Mata's current contract at Manchester United is set to expire next June, meaning he could be signed for free in the summer.
Manchester United reportedly have an option to extend his stay by one further year, but the English side hasn't triggered that.
And as of yet, there are no concrete talks of United even considering pushing that optional button.
Consequently, it is expected that Mata's connection with the Mancunian side may just come to an end in the forthcoming summer. Being free, Mata's departure from the red half of Manchester would include no extra transfer fee.
A suitor will only have to pay Mata's salary — and perhaps a subsequent sum of money in agent fee.
As stated earlier, teams, hampered by the atrocity of the pandemic, might incline towards bringing effective yet cheap options next summer. And there comes someone like Juan Mata, who still holds the ability to turn the course of a game on his own.
Why is Mata not the right pick for Juventus?
Aged 32, Juan Mata has made 12 appearances (665 minutes) for Manchester United this season so far. He has been more of a bench warmer for the Red Devils of late.
While "El Mago" has had played in several different attacking positions throughout his playing career, his increasing age has limited those possibilities.
the possessor of flamboyant technicality and hawk-eyed vision, the playmaker has never been a good presser off the ball. And if we flip the coin, pace and speedy feet have never been his the Spaniard's game.
Nowadays, he mostly plays as the no. 10 position from where he can make those line-breaking passes and cause panic in the opposing defence — and if needed, he could well do a job at the right-wing position.
But here comes the actual tweak. Andrea Pirlo's gameplans at Juventus don't require a conventional no. 10 nor a right-winger.
As we have learnt from watching Pirlo's in-game tactics, Juventus play or at least try to play an intense counter-pressing game in a 4-4-2 formation, which doesn't demand the services of an attacking midfielder or a right-winger.
Some changes internally into this system might make Mata play in a hypothetical Juve side. But how comfortable the Spaniard would be or how smooth and watchable his gameplay would remain is a debatable topic.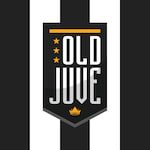 Mata has a low centre of gravity, which helps him twist and turn in the crowded areas during a match — just like Paulo Dybala.
From that sense, Mata could be a back-up option for the Argentine. But with Dybala himself yet to assess his game under the new manager and finding his own future at the Juventus Stadium in limbo, signing Mata, even free, would not be the wisest decisions from the Bianconeri boardroom.