Juventus Transfers: Ranking the top 5 free agents in 2021
Juventus have been known to dip into the free-agent waters in the past, to mixed success. But even when free-agent signings like Aaron Ramsey and Adrien Rabiot don't quite work out on the pitch, the Bianconeri still feel like they come out winners if they can flip them for 20 million euros or so, which could be the case for the aforementioned midfielders.
The wrong free-agent signings can hurt a team's wage structure, but an inspired veteran addition can be game-changer. In the current economic crisis, free agents are very appealing to a club like Juventus.
Here are the best five free agents expected to be on the market in summer 2021, based on this list from Transfermarkt. The players are ranked based on how much they could help Juve.
5. Manchester City ST Sergio Aguero
You may be wondering why Sergio Aguero is ranked so low. He is one of the greatest strikers in Premier League history and a Manchester City legend. Aguero has been injured this season and unable to produce, though, and he may also cost 15 million euros per year.
His expensive wages and lack of recent production would make him a high-risk signing for Juventus. Would he even co-exist with Cristiano Ronaldo up top? Ronaldo needs a striker who is strong in link-up play, but Aguero is more of a high-end goal-scorer himself.
Aguero is probably still a high-level contributor and a talented player. I already made a mistake writing off Luis Suarez last season and don't want to do the same with another experienced, elite No. 9. But Aguero looks like a risk for another team to take.
4. Liverpool CM Georginio Wijnaldum
The contract talks between Liverpool and Georginio Wijnaldum seemingly haven't been going well, so he could be available for a free transfer this summer. If so, Wijnaldum would be on Juve's shortlist of midfield targets, though he'd probably be a secondary or tertiary option to favorites Manuel Locatelli and Houssem Aouar, in addition to the likes of Rodrigo De Paul.
Wijnaldum is a good player, but there is a risk he could end up like some other veteran midfield signings Juve have made on the free-agent market in the past. The Dutch standout has only played 540 Premier League minutes this season due to injury and is starting to decline in value.
He has the traits to help Juve's midfield, but the Bianconeri would be better off going with a premium option like Locatelli rather than rolling the dice on a 30-year-old.
3. Bayern Munich DF David Alaba
David Alaba is a less likely signing for Juventus than Sergio Aguero, but he would be, theoretically, a better signing for the Bianconeri. The Bayern Munich man seems to be headed to Real Madrid, though there are several other clubs, including Barcelona and Chelsea, involved.
Juve have the center back position all sewn up. Even if Giorgio Chiellini retires, the Bianconeri have Matthijs de Ligt, Danilo, Leonardo Bonucci, Merih Demiral, and Radu Dragusin among the available options at center back.
But Alaba could replace Alex Sandro as the team's left back. Juve have a hole on the left side of their team, and Alaba could be part of the solution. His wages, however, are simply too high for Juve to afford, so he cannot be considered a realistic option.
2. Milan GK Gianluigi Donnarumma
Gianluigi Donnarumma is the best player on this list for the long term, but Juventus may have trouble signing him as well. They already have a great goalkeeper in Wojciech Szczesny.
He has some blemishes, but he is the best goalkeeper in Serie A and is currently playing at a higher level than Donnarumma. But at 22, Donnarumma will surely surpass him in a few years.
The problem is that Juventus have so many needs that selling off Szczesny to try and replace him with Donnarumma in free agency is a gamble not worth taking. In another summer, it could be construed as a genius move to help the team's future. But Juve have such gaping holes in their midfield – and potentially even at striker – that they can't afford to waste energy and resources on a position they have locked down. A spot could open if Gianluigi Buffon retires, but would Donnarumma really be willing to settle for a backup job? Mattia Perin is a more likely option.
1. Lyon FW Memphis Depay
Juventus could be in the market for a new striker this summer, especially if they cannot keep a hold of Alvaro Morata on a second loan deal with Atletico Madrid. Depay has been one of Europe's best all-around attackers over the last handful of years and is an extremely exciting – and effective – player to watch in Ligue 1.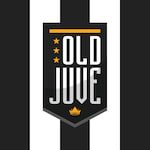 Linked to closely with a Barcelona move, Depay has 14 goals and 9 assists this season for Lyon. He is still in the prime of his career. It is so tough to find a relatively young striker with high production in free agency, so Depay is an opportunity Juventus can't pass up on if they can find a way to fit him into their plans. They should not overpay, but Depay has the tools on the ball and in front of goal to help Juventus in 2021-2022.