Juventus: The 4 biggest transfers that could happen in summer 2021
Juventus have been struggling mightily in Serie A lately, and they are already out of the Champions League after two rough legs against FC Porto. But Juventini don't have to panic, even as they must continue to put pressure on Juve's decision-makers to right the wrongs of the past that have led Juve to this tipping point.
The 2021 summer transfer market will be a vital one for the Old Lady. Juventus must make marquee signings that can help this squad win both in 2021-2022 and beyond. For too long, Juve have sacrificed their future for mediocre signings. This season, they have slipped behind the pack in Serie A for the first time, and despite having one of the world's most prolific goal-scorers, they have been a total non-factor in the Champions League for years.
Major signings are needed. Not blockbuster signings that are onerously costly. But star players who are ascending into their primes will be key.
Here are the four biggest transfers Juventus could realistically make this summer. (So no Paul Pogbas or Erling Haalands here.)
Sassuolo DM Manuel Locatelli
The first star on Juve's radar needs to be Sassuolo's breakout midfielder Manuel Locatelli. Juve's greatest need is in the middle of the park, specifically the regista role. They have nobody who can play it. Juventus must sign a player who can defend well, exude leadership, spray progressive passes, show composure on the ball when dribbling through tight spaces, and occasionally pop off a dangerous longshot.
Locatelli is the only affordable player who ticks off all these boxes. He is one of the best players in Serie A and the future of the Italian national team's midfield. And if all goes well, Locatelli will be the future of Juve's midfield, too.
We know the Bianconeri can never achieve the heights they desire without a competent midfield, and their current crop just won't cut it. They don't have a star. Arthur Melo can become one. But they currently don't have a top midfielder in the league, which is holding them back.
Locatelli, despite only being 23, is already that guy. According to WhoScored.com, he is averaging nearly 80 passes per game with 2.6 tackles per game and 1.6 interceptions per contest. He is the kind of player the Bianconeri need.
Lyon CM Houssem Aouar
Houssem Aouar was probably the hottest name in midfield linked to Juventus at the end of the transfer market, but Juve didn't really have the ammunition to sign him by that point. And I am sure they are fine with their decision to nab Federico Chiesa, who has been the club's second-best player after Ronaldo this season.
Aouar is a more attacking and creative player than Locatelli. He isn't quite as ideal of a fit for what Juve need defensively and in controlling matches, but I would hear an argument that Aouar's creativity makes him a better option. I wouldn't agree with it, but I would see the logic behind that.
One issue with Aouar is that he and Arthur may get in each other's ways as dribblers who are not great defenders. And in lieu of a true defensive midfielder, that is a valid concern.
But Aouar is a tremendous player who flashed world-class ability in last season's Champions League, including against Juve. He's cooled off a bit this season, but he is still a top signing in midfield. And he may be cheaper, since Lyon know they must sell him after keeping him for the 2020-2021 season.
Lyon FW Memphis Depay
There is another Lyon player worth monitoring. Memphis Depay will be a free agent at the end of the season, and teams will line up to sign him. Sergio Aguero is the biggest name at striker on the free-agent market and has already been linked to Juventus, but the Bianconeri would be better off passing on the experienced goal-scorer.
At 27, Memphis is a younger, more well-rounded option. His salary should also be lower, though that depends on how many – and which – clubs are interested in signing the Dutch attacker.
Depay has 14 goals and 9 assists this season in Ligue 1 for Lyon, which is an improvement from the 10 goals and 10 assists he registered in 2018-2019, which was his last fully healthy season.
That kind of production would significantly aid Juve. If they cannot keep Alvaro Morata, they need to sign a striker who is below 30 and can both score goals and create scoring chances for the other attackers, namely Ronaldo. Depay can accomplish that with his skill and experience.
Atalanta LM Robin Gosens
To me, Robin Gosens is just as much of a must-sign as Manuel Locatelli. He should be right there on Juve's radar as a key 2021 transfer target, because the Bianconeri desperately needed a left-sided midfielder who can truly be a two-way player and create chances.
Gosens is one of the best wide midfielders/wing-backs in the game. He has owned Serie A for two seasons now, playing a key role in Atalanta's massive success. The German international has been on Juve's radar since last summer and is currently on nine goals and five assists in Serie A this season.
Defensively, Gosens has 1.5 tackles per game and 1.4 interceptions per game. Offensively, he averages one key pass per game and one dribble completed per game.
Gosens is a model of consistency and efficiency. He creates goals, he finishes his chances, and he works tirelessly to help Atalanta defend. Juventus need team players who will put the club first and come to work each day. Players like Federico Chiesa, for example.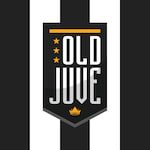 Imagine a tandem of Gosens and Chiesa out wide in Andrea Pirlo's 4-4-2 system with Manuel Locatelli and Arthur Melo in the middle and Cristiano Ronaldo and Alvaro Morata/Memphis Depay/Paulo Dybala up top. Talk about a turn-around, right?
Although Gosens may not be a big name outside of Serie A circles, he really should be considered one of the biggest possible summer signings in European football.