Juventus vs. Parma: Prediction, lineups, how to watch in US
Juventus vs. Parma will take place on Wednesday night at the Allianz Stadium, with the Bianconeri currently set to incur the wrath of every team in Serie A after Andrea Agnelli's attempt to break away into an entirely new league. Playing the villain is nothing new to Juve, but there will be extra fire and intensity on display from the visitors, who already have plenty to play for in the relegation fight.
Of course, Juve are not out of the woods either. After a loss to Atalanta this weekend, they are fighting to maintain a Champions League place. They defeated Napoli two weeks ago, but the Azzurri are still hot on their heels.
Here's what you need to know about this Serie A Matchday 31 battle between Juventus and Parma in Turin.
How to watch in US
All Serie A matches can be watched with a subscription to ESPN+. Juventus vs. Parma will take place at 2:45 p.m. ET.
Expected lineups for Juventus vs. Parma
Juventus: GK Gianluigi Buffon, LB Alex Sandro, CB Matthijs de Ligt, CB Leonardo Bonucci, RB Danilo, LM Aaron Ramsey, CM Adrien Rabiot, CM Arthur Melo, RM Juan Cuadrado, FW Cristiano Ronaldo, FW Paulo Dybala
Parma: GK Luigi Sepe, LB Giuseppe Pezzella, CB Yordan Osorio, CB Mattia Bani, RB Vincent Laurini, CM Jasmin Kurtic, CM Gaston Brugman, CM Hernani, LW Mihai Valentin Mihaila, ST Andreas Cornelius, RW Dennis Man
Prediction
Juventus will have plenty to prove after their loss to Atalanta a couple of days ago. It has been a disastrous season for Juventini, and many fans are incensed after Andrea Agnelli's decision to help lead a European Super League. Some fans were excited by the venture, but many were not and made their displeasure clear in the form of signs at the stadium.
It is a tight race in the top four, and Juve need to make sure they secure the full three points at home against a Parma side who are coming off a tough loss of their own. And their defeat to Cagliari over the weekend could have just sealed their relegation to Serie B.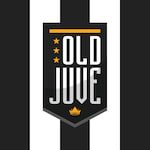 Juventus have so much more quality than Parma, and it is extremely difficult to see them losing this match. The Bianconeri blew out Parma 4-0 in December, and it is possible for a similar result to occur. Cristiano Ronaldo and Paulo Dybala should finally start together, while Leonardo Bonucci and Arthur Melo are also expected to return to the XI.
With these upgrades, Juve are in position to post their most convincing victory in some time.
Score Prediction: Juventus 4, Parma 1